Private Selection
Design
Design by RockFish
Development
HTML/ LESS
Mura CMS Integration
jQuery
Visit
No longer available
After the successful launch of Simple Truth, Kroger asked the team at Global Cloud to build another stand-alone flagship website. This time for their upscale private-label brand, Private Selection.
As the Senior CMS Developer, I again led a small team of front-end developers that built a custom theme that was easy for site editor to update—but much more interactive.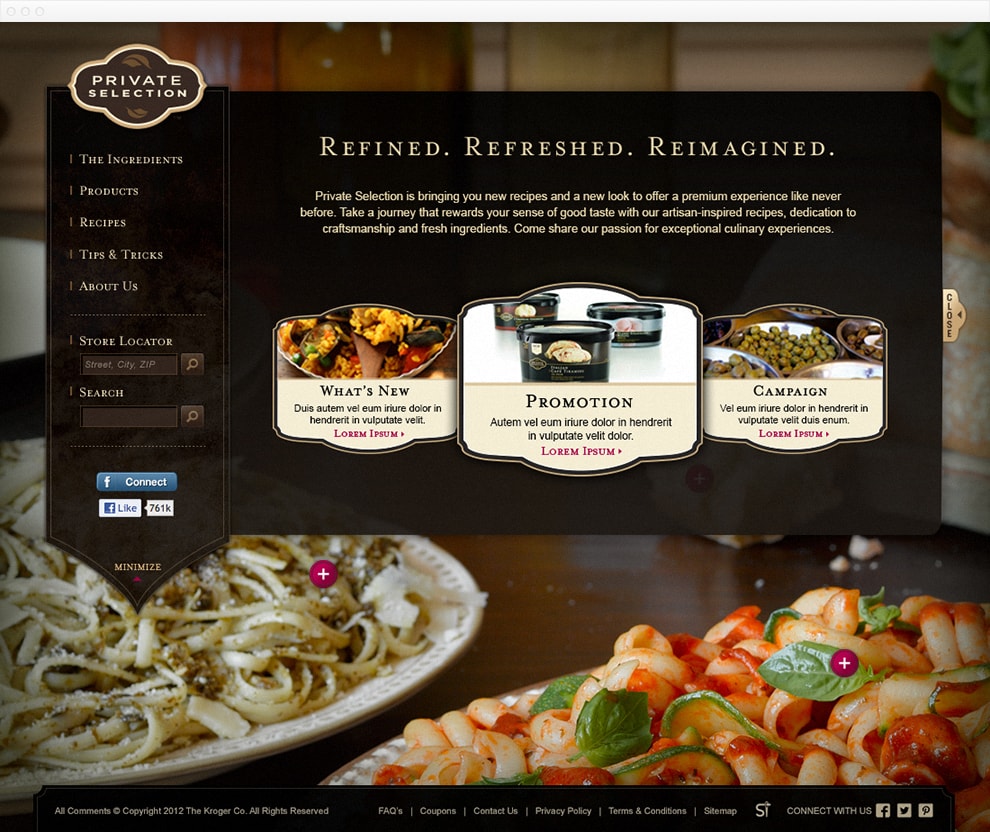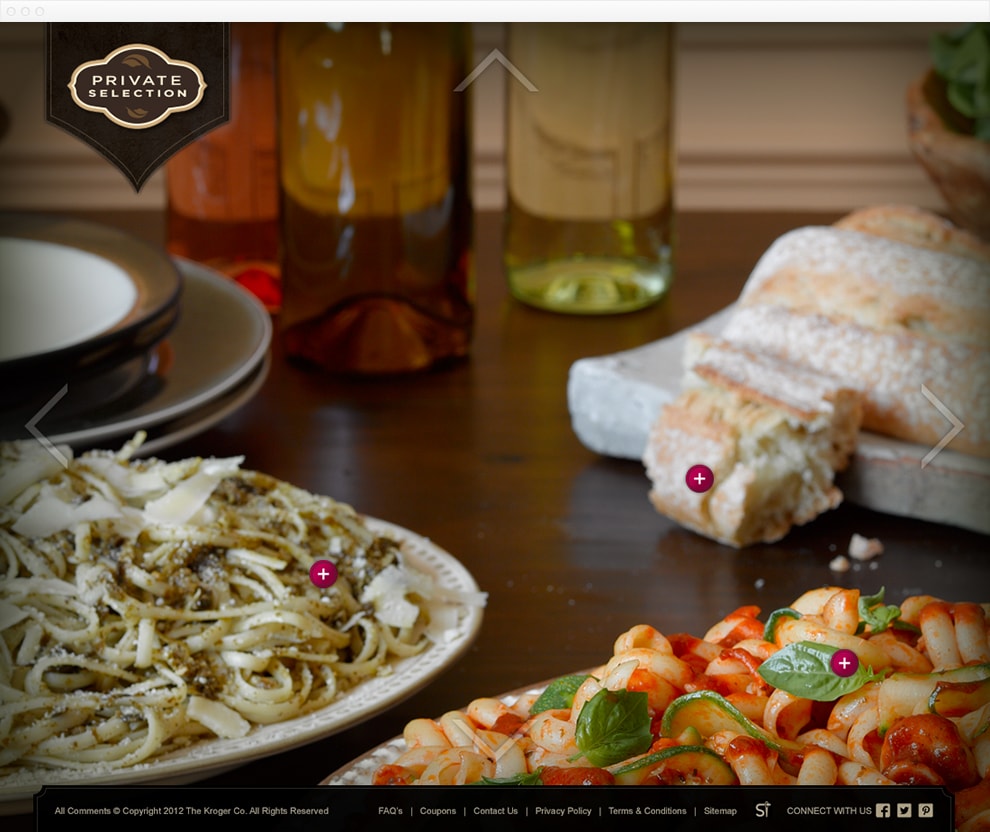 On the homepage, customers could minimize the main content area and explore the large background image filled with Private Selection items. Popovers with more information were layered on the image, giving customers more information.
It was a fun to build, and quite a challenge—especially since all the content was handled by the CMS and needed to be easy to update.